ABOUT US

Cherwell Choral Society is one of North Oxfordshire's largest choral societies with around 50 regular members. Formed in 1972, and until November 2019 performing under the name of the Warriner Choral Society, the choir now boasts singers from five counties.

The choir was originally formed in 1972 from staff and pupils at the Warriner School in Blox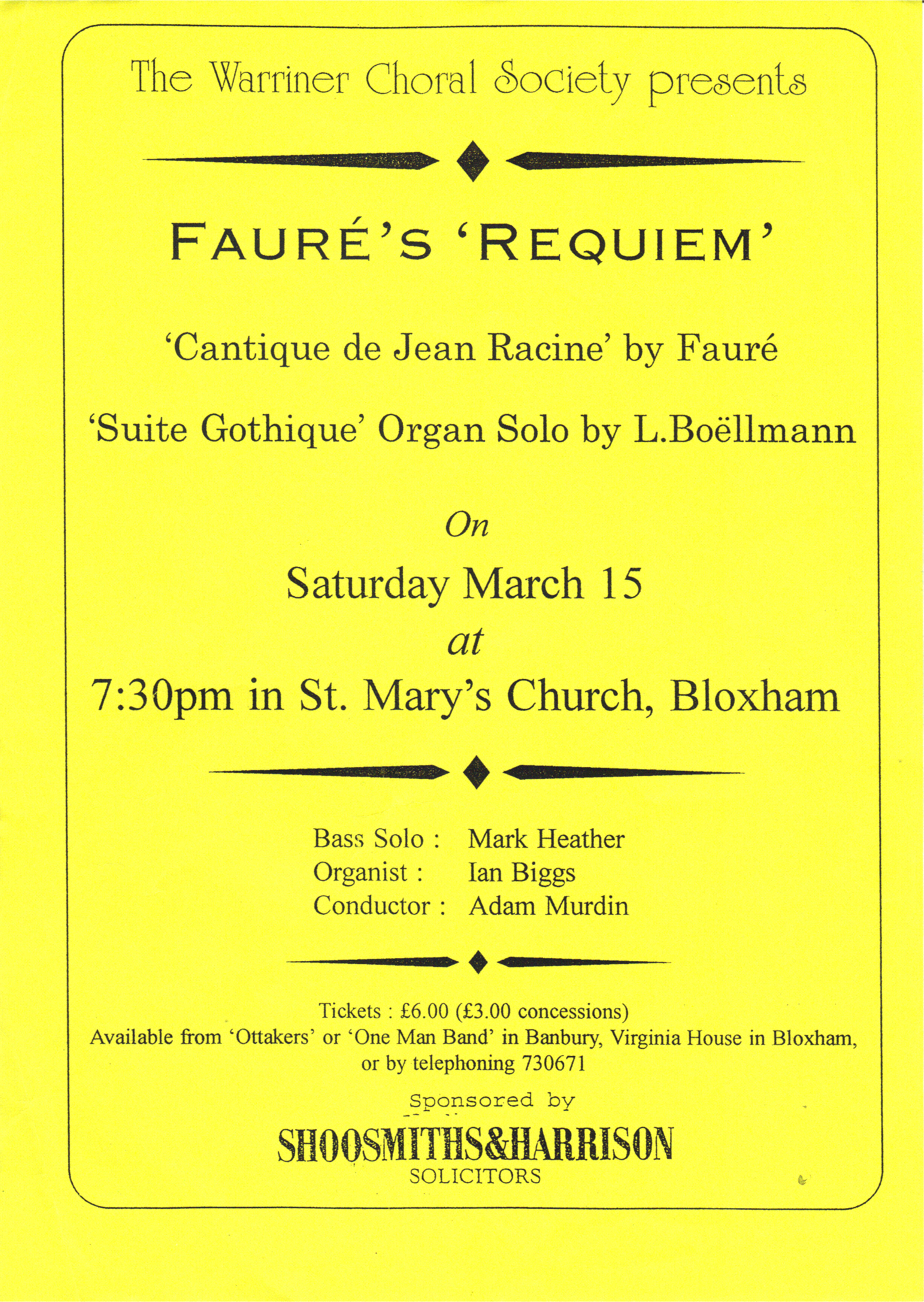 ham.
Links with the school gradually decreased, although rehearsals continued to be held in the school's lecture theatre until 2020. The society plays an active part in the life of Bloxham and Deddington villages, with its performances alternating between St. Mary's Church, Bloxham and The Church of St. Peter and St. Paul, Deddington. It has acquired a reputation for producing high quality performances, supported by professional musical director, accompanist, orchestra and soloists.
Many of the best-loved choral works have been sung by Cherwell Choral Society, ranging from the Requiems of Fauré, Mozart and Duruflé to Vivaldi's Gloria, Bach's St John Passion and, of course, Handel's Messiah. A full list of all concerts can be found on our 'past concerts' page.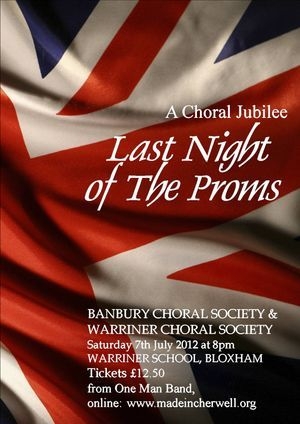 The choir has occasionally joined other singers in the area for special events: in 2000 they performed Handel's Zadok the Priest, Parry's 'I Was Glad' and the finale of Beethoven's Choral Symphony in a Millennium Concert at St Mary's Church in Banbury. Subsequently they led a 'Messiah for Hospices' concert at the same venue. In 2012 they combined with Banbury Choral Society to celebrate their 40th Anniversary with a 'Last night of the Proms' style concert in Bloxham. There have been several 'come and sing' events organised as part of the Deddington Festival, and a very successful workshop day in 2018, culminating in a performance of Rutter's Requiem.
In 2020 we said a sad farewell to Martin Quinn, our longest serving Musical Director, who led the choir through over 50 concerts in 16 years, and then welcomed our new Musical Director, Dr Paul Hedley. During the Covid pandemic Paul led the choir in a series of 'Zoom' sessions, then we enjoyed a summer term of outdoor rehearsals, culminating in a 'performance' in the garden of one of our members.
We started normal rehearsals again in September 2021 in our new rehearsal venue, the Longford Park Community Hall in Bodicote, and since then we have welcomed a good number of new members and have worked on some exciting new repertoire, as well as traditional favourites.